Down the TBR Hole is a meme hosted by Lost in a Story that revolves around clearing your TBR of all those books you're never going to read and sort through it all to know what's actually on there.
I'm still at the beginning of my TBR so these are books I added when I was around 17 and oh my lord, my reading tastes have clearly changed a lot since then.
Here's how it works:

– Go to your goodreads to-read shelf.
– Order on ascending date added.
– Take the first 5 (or 10 (or even more!) if you're feeling adventurous) books. Of course, if you do this weekly, you start where you left off the last time.
– Read the synopsesof the books
– Decide: keep it or should it go?
The Pact by Jodi Picoult
I've been wanting to read this book for years, ever since she became incredibly popular when I was in high school. This was the one that stuck out the most to me from her books and one day I will get to it. Verdict: staying on the list
Handle With Care by Jodi Picoult
This was one of the other books by Picoult that really stuck out to me and I hope to get to it in the new year. Verdict: staying on the list
Paranormalcy by Kiersten White
To be honest, I'm not entirely sure why this was on my TBR list to begin with. I don't think this is something even teenage me would have been into. Verdict: leaving the list
Vampire Academy by Richelle Mead
This was 100% added to my TBR during my Twlight days (ah, youth). However, 24 year old me isn't feeling this so much. Verdict: leaving the list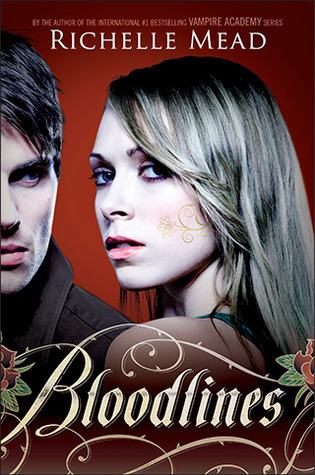 Bloodlines by Richelle Mead
Another vampire book from a phase that I am very much past. Verdict: leaving the list
City of Bones by Cassandra Clare
Yes, I know. It's insane that I haven't read any of her books yet. Even though there's like 800 of them between this one and all of her sub-series, I still want to get to this one day. We'll see if that happens, but in the mean time I'll keep it on my TBR. Verdict: staying on the list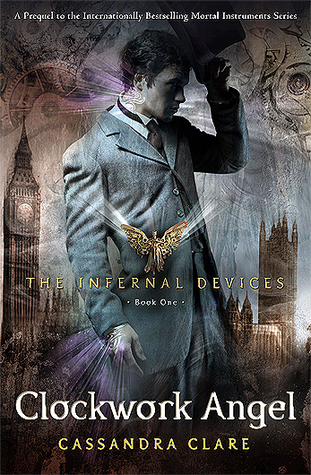 Clockwork Angel by Cassandra Clare
See above. On the plus side, I've heard this series is her best. Verdict: staying on the list
A Visit from the Goon Squad by Jennifer Egan
Nope. This one is going to go. Read the first part of the synopsis and it's not for me. Verdict: leaving the list
Get Well Soon by Julie Halpern
I'm going to pass on this one as well. After reading a couple of reviews, it seems like the kind of book I could easily do without in my life. Verdict: leaving the list
Beautiful by Amy Reed
This sounds like something I might like, but not enough to want to keep it on my TBR. Verdict: leaving the list
Staying on the list: 4
Leaving the list: 6
Are there any books you think I should have given a chance to? Any you think I should be ditching? Let me know what you think down in the comments below!