Down the TBR Hole is a meme hosted by Lost in a Story that revolves around clearing your TBR of all those books you're never going to read and sort through it all to know what's actually on there.
Here's how it works:

– Go to your goodreads to-read shelf.
– Order on ascending date added.
– Take the first 5 (or 10 (or even more!) if you're feeling adventurous) books. Of course, if you do this weekly, you start where you left off the last time.
– Read the synopsesof the books
– Decide: keep it or should it go?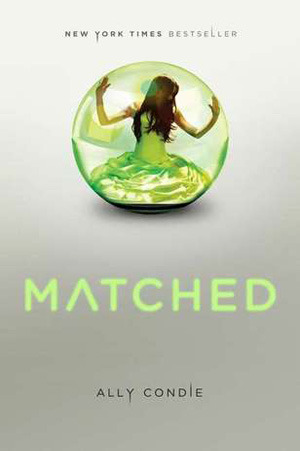 Matched by Ally Condie
This one is going to have to go. I remember reading the begininng once in Indigo and it never did much for me. Also, I'm not really into the synopsis. Verdict: leaving the list
Scandal by Kate Brian
I have such nostalgia for this series and once my reading schedule calms down a little bit next month I want to be able to finish this series one day. Verdict: staying on the list
Perfect Mistake by Kate Brian
Ariana's spin-off series always interested me so much more than Reed's story because she's literally insane and there's a lot going on with her character. Verdict: staying on the list
The Lying Game by Sara Shepard
I loved the first books of the Pretty Little Liars series, and this sounds like it would be along the same lines so I'm down. Verdict: staying on the list
The Time Traveler's Wife by Audrey Niffenegger
I remember going to watch this in theatres and I loved it. The trailer made me cry, so I think you can imagine that there were a lot of tears during the movie. May as well read the book and add to the amount of tears I've shed over this. Verdict: staying on the list
Staying on the list: 4
Leaving the list: 1
Are there any books you think I should have given a chance to? Any you think I should be ditching? Let me know what you think down in the comments below!